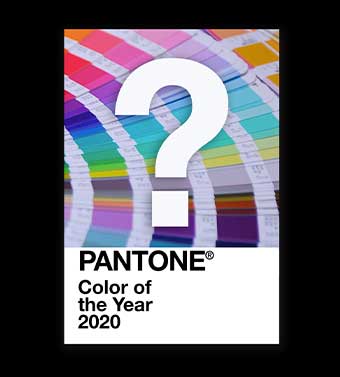 Il Pantone Color of the Year influenza lo sviluppo di  packaging, graphic design, tessuti, moda, arredamento di interni e design industriale.
Ma ancora più interessanti sono i campi cromatici dove sarà fatta la scelta per il colore 2020.
Eccoli in anteprima!
• Pantone Prints Charming, una palette di RICORDI E INNOVAZONE.
Innovazione e ricordi, una storia di colori dove confluiscono moderno e antico in un mix audace e pieno di creatività che ci aiuta a contestualizzare meglio il mood di cromie che si vuole creare. Si trova tradizione e storia che prende ispirazione da luoghi inaspettati, a volte arricchiti da colori sgargianti o contrariamente da sfumature estremamente minimali. Ecco che Prints Charming si presenta  con 9 colori.
• Pantone Femininity Redefined, 7 colori dall'IDENTITà FEMMINILE
Questa gamma mette in evidenza una tendenza che prende ispirazione dal mondo femminile, in un periodo di riaffermazione delle caratteristiche di genere, elementi che ne accrescono il valore umano. Troviamo quindi un giallo sporco, sfumature color carne forti, così come un lilla caldo, tutti colori pronti a dare personalità e reinventare, in chiave femminile, alcuni interni tipicamente freddi.